---
1986 READ Pinellas has been providing literacy services to adults in Pinellas County. READ Pinellas promotes a world in which everyone can pursue a quality education, reach their full potential and contribute to our community and the globe. We work in collaboration with individuals and organizations across Pinellas County to develop literacy programs and a habit of reading among all ages to help them achieve the life skills they'll need to succeed in school and beyond.
Our Misson
The mission of READ Pinellas, Inc. is to increase adult literacy in Pinellas County by coordinating resources, increasing awareness and involving the community in this effort.
Our Board Officers
The READ Pinellas board is made up of passionate individuals with a breadth of experience that ranges from classroom education to leading nonprofit organizations. We have a strong foundation that combines business principles from the private sector with best practices and ethics from the educational and non-profit sectors.
President – Anne Morgan
President Elect- Paul Costello
Secretary- Lynne Faimalie
Treasurer- Jan Setzekorn
Success Stories
Congratulations to READ Pinellas Board Member, Jennifer Harrington, on her recent Florida Adult Community Educators state Teacher of the Year honor!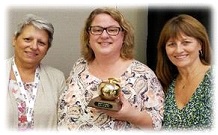 From left: Jeani Chua, DHAEC GED Teacher, Jennifer Harrington, and Brenda Vlach, DHAEC and CVAEC Administrator.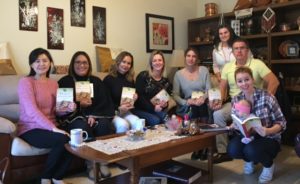 READ Pinellas provides opportunities for teachers to offer innovative programs and meet student needs. This adult ESOL book club is comprised of a multicultural mix of adult ESOL learners who are motivated to improve their English literacy through reading and group discussion. In achieving a higher level of literacy, some of them wish to take the TOEFL and continue to the university, while others desire jobs in their professional areas of expertise. With improved English, all hope to acclimate better to the society at large. Those who are parents wish to better assist their children in school-related assignments and interactions.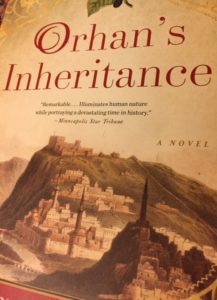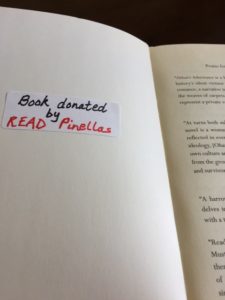 DHAEC GED SPC GIBBS CAMPUS

"New Year, New Books! READ Pinellas has awarded me with a grant to update our class library at SPC
Gibbs Campus. The grant allowed me to purchase current young adult novels that a popular online
merchant has rated as the best of 2017. I believe the more students read for pleasure, the more fluent
they become. Care was made in making sure the selection contained a variety of story types. Book
plates were created to recognize the contribution of READ Pinellas."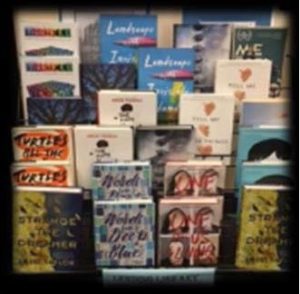 Karen Carr, DHAEC and SPC Gibbs Campus GED Teacher
---